Please join us for a WHS PTSA Membership meeting. The meeting is on Tuesday, January 26 at 7:00 pm. It will be held virtually via Zoom. Please register here: https://lu.ma/dpb22ui2
Attendees MUST register to participate in the meeting. ONLY PTSA members will be allowed to vote. Each device receives only one vote. Each participant may only join from a single device.
There is still time to become a member before the meeting. Apply here:
RRISD is requiring all attendees to submit an RRISD volunteer application.
https://partners.roundrockisd.org/volunteer/
Meeting registration closes on January 24 at 11:59 pm. The resulting Zoom meeting link sent to you will be unique to you. Email info.whsptsa@gmail.com if you have not received it by 24 hours before the meeting.
Questions: secretary@westwoodptsa.org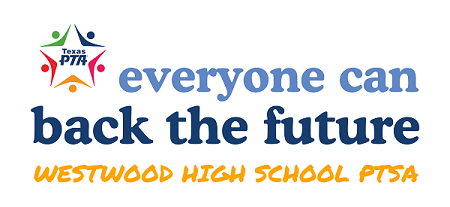 If you have any questions or concerns please feel free to Email Us